Kilometers

Madrid / 2018
Photography: Isabela Eseverri


Kilometers is a magazine written and designed by local people for travelers who are interested in knowing a little more about the culture of the destination they are traveling to.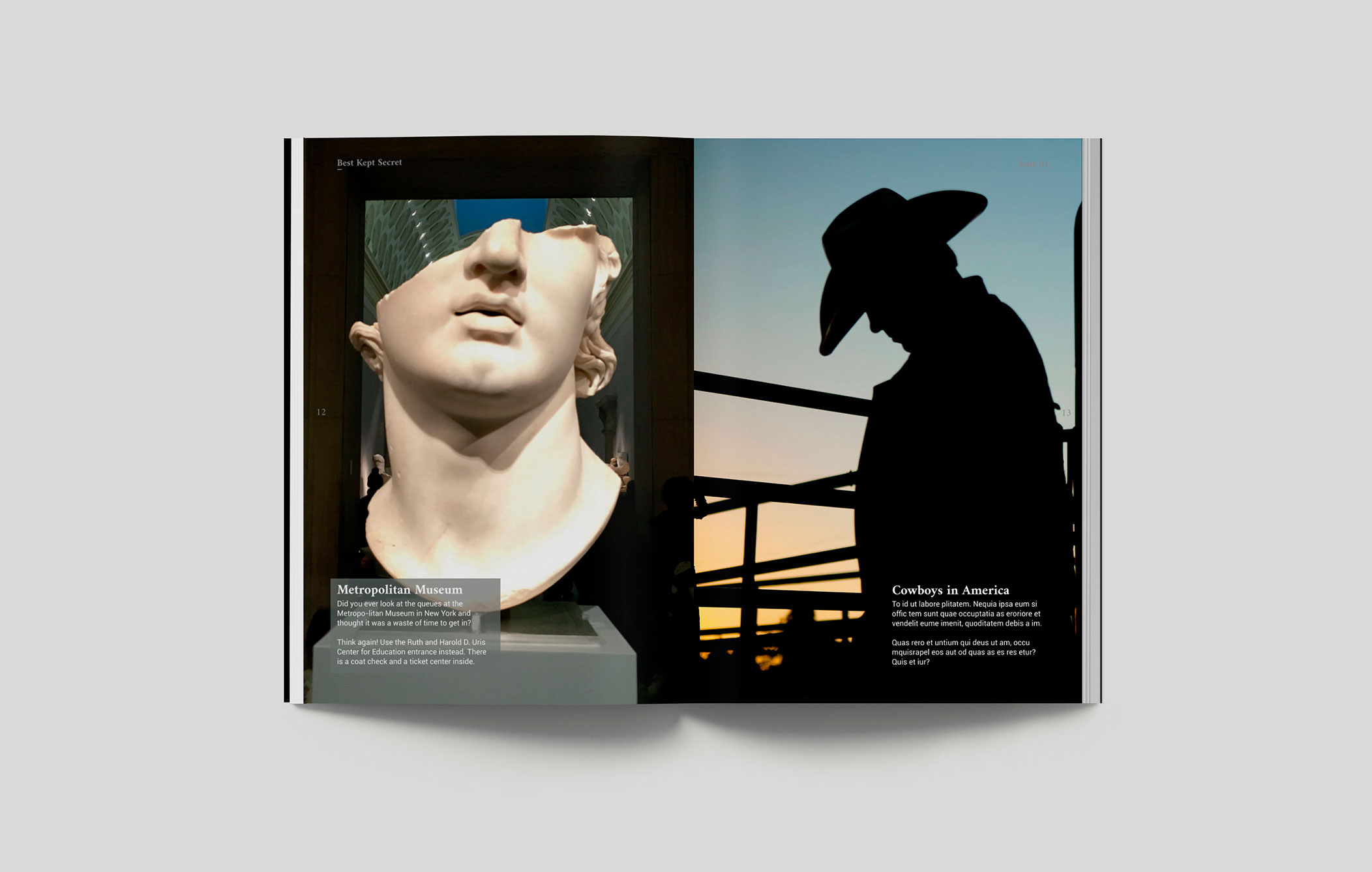 Thanks to its impressive photographic content, the reader can immerse himself in the journey he wants to make long before visiting the destination. It is a hybrid product between magazine and travel guide.